Shirley-Mitchem-Scott-Brantley
true
Meybohm Realtors - North Augusta
590 West Martintown Road N.
Augusta, SC 29841
RealSatisfied Verified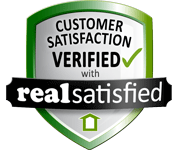 Customer Testimonials
Shirley was amazing in her efforts to help find my new home. She has the best personality of anyone I've ever known.

I would have Shirley represent me in a heartbeat. She always had my best interest in mind.

Mrs. Mitchem is a godsend. She was very compassionate and knowledgeable during the whole process. She kept me informed the entire way.

I appreciate Shirley Mitchem and Meybohm Realtors for making my home buying experience wonderful.
Shirley was a blessing. We encountered several issues with our buyer she never left me behind, she worked so hard to get everything done.
Other than duplicating herself so she can be with more clients at the same time there is no other suggestion I have. She is and was a wonderful agent. I couldn't have closed without her. I can be impatient and tempermental but Ms. Shirley always reassured me by applying her knowledge to my situation. She kept me informed of any changes and soon as she knew. Her professional demeanor went above being a real estate agent and I will recommend her to everyone I know. Thank you Mrs. MItchem.
Contact Shirley Mitchem