Trish-Wood
Reece & Nichols Lee's Summit
1153 NE Rice Road
Lee's Summit, MO 64086
RealSatisfied Verified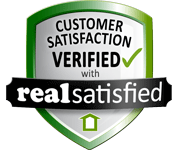 Customer Testimonials
We always dread the home purchase process, so this was a real surprise. Both Trish and Kern made us feel like we were their only customers, and helped us along in the process with patience and a great attention to detail. We couldn't give a higher recommendation than this for any realty experience. They not only lead us to good homes, but they lead us away from problems we may not have anticipated.
We were moving from Cincinnati to Kansas City. We had been driving around looking and we found a home we liked, it had the 'Call Capture' feature, and Trish called me back and introduced herself. She listened to our needs, set us up on-line with the "Home Match" feature on the website and put in all of the criteria we had talked about. Within minutes, there were a couple homes that matched our search criteria. Trish made herself available to take us to the properties we requested to see, and she spent a lot of time with us at each property. She was very comforting and understanding about having to leave our home, and start over in a new location. After the contract had been put on the house we were purchasing, my husband was hospitalized, Trish and Kern Wood came to the hospital to visit my husband. We were very touched by their kindness. They have both gone above and beyond what we had ever expected, and far exceeded our expectations. In fact, they went on vacation after our closing, and there was a storm that took down a utility pole and a tree at our new home, Kern knew we were back in Ohio, and he text me the picture of the home, and sent me the phone number of the sellers, so we could be in contact with them. Who would have ever expected agents to continue on: 1) after the transaction had closed; and 2) while on vacation. We feel like we have been blessed beyond measure by their presence in our lives.

Trish Wood, we want to thank you and Kern for your wonderful help. Trish We called and in two hours you were ready to show us some properties. We found what we were looking for and you followed through with all the necessary work that is needed so quickly. We were able to get the work done that was needed, closed and moved the people in to stay their first night in exactly two weeks. We know of no one else who would follow through so quickly and completely We would recommend Trish Wood any time to any of our friends or relatives.. Thank you so very much.
Roger and Vivian Ohms
Trish and Kern were very kind and helpful . They took the time to expliain evcerything to my understanding . There was bumps along the way and they helped me through them . I strongly recomend this agent for anyone looking for agents to give them a try . You will not regret it . I recomended them to my mom . She just purchaced through them also a friend of mine is using them . I trusted them with my mom that should say alot
Both trish and Kern Wood was very polite and helpful. Was glad to meet them. So far they have helped 3 family members and we would recommend them to anybody if the wanted or was a first time buyer they went the extra mile to help us.
Contact Trish Wood