tedblanchard

DFW Home Search
6900 Dallas Parkway
Ste 110

Plano, TX 75024
RealSatisfied Verified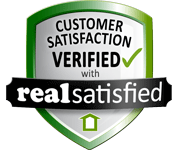 Customer Testimonials
Ted was fantastic. He was very prompt with his communications, very patient, very knowledgable about Dallas and the surrounding areas and did a great job meeting and exceeding our needs and wants. We will use Ted again and will send referrals his way. We have no constructive feedback. From the moment he became our realtor through the home closing and still currently he has been very proactive and responsive and gone out of his way to exceed our expectations. On top of that Ted truly cares about building the relationship with his clients not just for the sale. Ted Blanchard is truly a role model and provided us with excellent service.
Simply put Ted is a rockstar. We weren't the easiest buyers on the planet and Ted had to work pretty hard for us. He was responsive and did whatever it took to help us feel comfortable. A true professional. We consider Ted to be much more than our agent, we consider him to be our friend.
Ted, was the difference maker, as I was completely lost in the negotiations. Ted was calm, and professional, as I was anxious and apprehensive.
Ted made a very confusing, complex process, smooth as silk!
Ted Blanchard was extremly helpfull through the process of purchasing our home. He was very aware of what we were looking in a house and also what would be the best areas for our children to grow up in. He always made himself avalible to us anytime we had questions through the process of purchasing our home. Ted Blanchard is a true realtor who is there to serve his clients during and after closing on a home, that is why I would and will recommend him to someone who will be in the market in purchasing a home.
Ted Blanchard is a very personable, professional realtor. He is knowledgeable and his experience in both the mortgage and property fields is immediately apparent. In our experience he did not impose his views, but rather nudged us along in the right direction with expert advice. He has a very pleasant personality, and is a really good communicator, returning calls and texts in a timely manner. We would definitely do business with Ted again, and highly recommend his services to anyone looking to purchase or sell property.
Ted has sold two homes for me now. Each time he was very informative and on top of all the details needed for each sale. 

He knows the Frisco, TX real estate market well and is the consummate professional. I recommend Ted to others on a regular basis.
I had been referred to Ted by co-workers that were also relocating with our company to the Dallas area. Ted went above and beyond for my roommate and I while we were house hunting. He made himself available, took our needs into consideration, focused on our budget, and even made sure the kids had a great experience. Ted's business card will be in the hand of every associate that asks me for advice on relocating to Dallas. Hands down I could not have asked for a better Realtor than Ted Blanchard for this huge change in my family's life!!! Keep doin' what you're doin' Ted!!!
I've used Ted Blanchard's services twice and both experiences were Exceptional. Ted facilitated my corp relocation from VA to TX into a rental and, most recently, my home purchase in Frisco, TX. Ted's knowledge of the local market is exceptional which was very helpful during my relocation and recent purchase. Ted is very patient, personable, and considered our family wants & needs throughout the home buying process. Anyone considering Ted's services should jump at the chance.
I have known Ted Blanchard since he was a child. He has been so helpful during what has been an eight month ordeal. He was patient and understanding throughout. Was there when I needed him, had good ideas on where to look, listened to my needs and suggestions. He was always very responsive. He went the extra mile for me and I am sure he does it for all his clients.
Ted was very professional and right on top of things. Once we made the decision to sell, he took the ball and ran with it. Ted and his team took care of everything. It was painless!! It was a huge relief to sell our home so fast and close to asking price. If you need to sell your home fast and at the highest price, I would recommend Ted and his listing team.
TED BLANCHARD DID BEYOND EXCELLENT!!! TED UNDERSTOOD MY CHALLENGING SITUATION AND NEEDS. I AM AMAZED OF HIS PROFESSIONAL ENGAGEMENT TO FIND US A HOME. I WOULD STRONGLY RECOMMEND HIM TO FAMILY AND FRIENDS. "FINDING A HOME IS LIKE A JOURNEY" TED SAID. HE MADE OF OUR JOURNEY A MEMORABLE ONE WITH THE AMAZING JOB HE DID!

I THANK YOU TED FOR YOUR DEDICATION ON FINDING US OUR BEAUTIFUL HOME.
Ted made a very difficult time in our lives better by helping us find the perfect home. Ted is the consumate professional and demonstrated strong character, integrity, honesty and dependability. Ted was also very easy and pleasant to do business with. Ted made us feel as if we were the only clients he had! Ted kept our long-term goals and ultimate satisfaction in view at all times and this reassured us that we would end up in the right home for us. We not only found a new realtor but we made a new friend too. Many thanks to Ted Blanchard at DFW Home Search!
Ted Blanchard was an excellent person to work with. Ted is personable and proffesional. I had heard before of stories were buyers are victims of fraud and even rude and disrespectful. But Ted made me and our family feel welcomed to becoming home owners. Ted stood out as an honest person and someone who cares.Ted was very friendly and cared for how felt about every aspect of the home we were searching for. It he was easy to be reached and cared about any questions, concerns,and comments that we had about any aspect. Ted will defanantly be recommended to others. It was truly an awesome experience.
When the first home we wanted to buy turned into a nightmare, Ted Blanchard looked our for us in every way possible. When the seller jerked us around, Ted made sure our interests were defended at every turn. After the deal fell through, he went right back out looking at homes with us, and helped us find the perfect home. You need someone who is on your side when buying a home, and Ted Blanchard was there for us.
If you want a person that will work for/with you to find your next house or sell your current one I personally recommend Ted Blanchard. Ted went above and beyond and provided excellent service to us while searching for a home. You can be confident that he will work hard to find you a property that meets what you are looking for.
I know that Ted will deliver his outstanding professional service to each and everyone of his clients; I can't wait to purchase another property with Ted! You will never be sorry with Ted, I have had many realtors in th past and sorry to say they have never lived up to Ted's character, this is the best realtor I could ever wished for. He is like the one that understands what you are looking for, then goes on a hunt with an agressiveness like he's your first and only client. Ted is your man when it comes to real estate. Thanks Ted!!!
Contact Ted Blanchard